Waiting for Closing…What Can You Do During That Time?
5 Things You Can Do While You Wait For Your Home to Finish Closing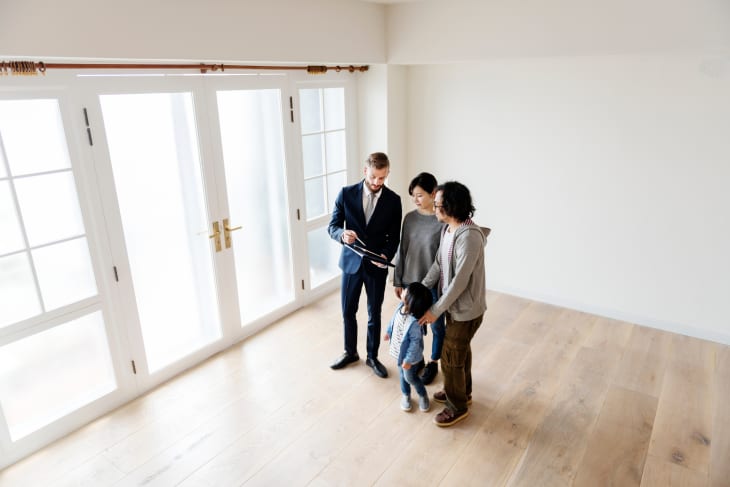 Homebuying involves a lot of "hurry up and wait" intervals, especially during the closing process. On average, it takes 49 days to close on a home. So, if you're a first-time buyer, you're probably curious what you can do during this lull while the transaction gets buttoned up — and before the tsunami of moving tasks hits.
Here, real estate experts share five things you can take care of before you get the keys to your new place (and one thing you definitely shouldn't do).
Before you get ahead of yourself, proceed with some caution: About four in 100 home loans don't make it to the closing finish line. For this reason, Los Angeles Realtor Angela Carassco recommends waiting until at least two thirds of your contingencies (things like the home inspection and appraisal contingencies) have been removed before you, say, enroll your kids in school or put down deposits on contract work.
If the sellers are open to it, you can request to have a visit with your architect or contractor so you can get a head start on work you have planned and begin getting some estimates, says Marie Bromberg, a licensed real estate salesperson with Compass in New York City. One thing to prioritize: Measure the windows for drapes or window treatments.
"There is nothing more uncomfortable than moving in, and then realizing you have no privacy in your new home." Custom treatments may take weeks, so it's good to get started on this right away, she says.
Schedule a walk-through so you can have a final inspection of the home before the closing, says Bill Ryze, a certified chartered financial consultant and board advisor at Fiona, a financial services platform.
"Go around the house and see if repairs you had previously requested have been made," Ryze says. "Check for any major changes in the property since you last visited."
During this process, you'll also want to test the appliances, hot water, and HVAC unit to make sure they work. If you find any issues, resolve them or negotiate a discount to cover the cost of the repairs needed, Ryze says.
Get your utilities set up.
A few days before closing, call the utility company and schedule for the utilities to be switched into your name on the day of closing, says Jordan Fulmer, owner of Momentum Property Solutions, a real estate investing company in Huntsville, Alabama. "If you forget to do this and the seller gets the utilities switched off, you'll likely have to pay extra fees to have them turned back on," he says.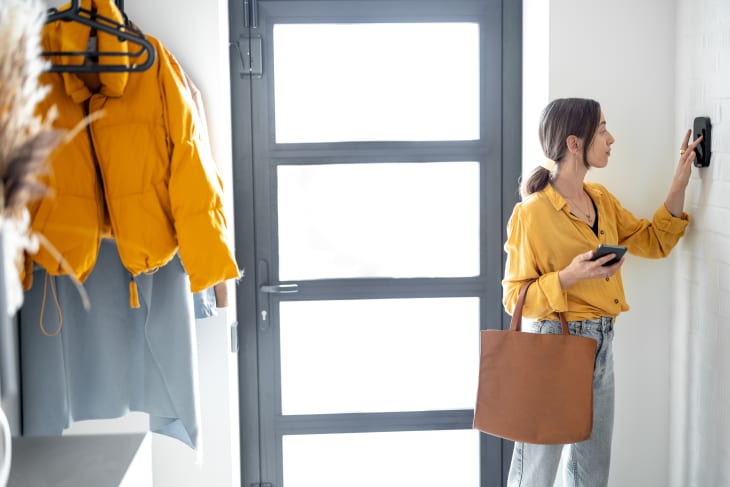 Have your home insurance policy scheduled.
Start getting quotes from different insurers and compare policies, Ryze says. Choose a provider and get coverage that begins on the day of closing the mortgage. If you are getting a loan on your house, your lender will verify you have property insurance in place. However, Fulmer says, if you are buying a house in cash, there probably won't be anyone reminding you to complete this task.
Ideally, you're able to schedule movers a month or two in advance. Your Realtor should be able to make a recommendation for a moving company. "Focus on purging your stuff so that you reduce the amount of items moved to what you really want in your next home," says Chicago realtor Jennifer Riccolo DeBower with @Properties, a division of Christie's International Real Estate. She also recommends gathering a "go bag" of must-have items that you can't be without for the first couple of days after the move.
A final note: Don't change your financial situation.
While it may be tempting to buy a bunch of new furniture for your home, don't make any significant purchases with your credit card while waiting for closing. You also don't want to take on new debt, like a car loan.
Lenders make decisions partly based on your debt-to-income ratio, or DTI, reminds Bill Gassett, a Massachusetts Realtor with Maximum Real Estate Exposure. If you make a large purchase, it could throw off your DTI and put your loan in jeopardy.
As always, I can help you with any of your Real Estate needs. Contact me at MelissaStevenson.com or 309.256.0649